Welcome to Buon Ma Thuot, a captivating city located in the heart of the Central Highlands of Vietnam. Renowned for its rich cultural heritage, breathtaking landscapes, and warm hospitality, Buon Ma Thuot offers an array of tourist attractions that will delight any traveler. In this article, we will present the top 12 famous tourist destinations in Buon Ma Thuot, ensuring that you make the most of your visit to this vibrant city.
1. Lak Lake
Immerse yourself in the beauty of Lak Lake, the largest natural freshwater lake in the region. Take a boat trip to admire the scenic surroundings, interact with local ethnic communities, and experience traditional fishing techniques.
2. Yok Don National Park
Nature lovers shouldn't miss Yok Don National Park, home to a diverse ecosystem and rare wildlife species. Embark on an adventurous jungle trek, spot elephants in their natural habitat, and enjoy the tranquility of this protected area.
3. Dray Nur Waterfall
Witness the majesty of Dray Nur Waterfall, one of the most spectacular waterfalls in Buon Ma Thuot. Stand in awe as the cascading waters plunge into a picturesque pool, offering a perfect backdrop for memorable photographs.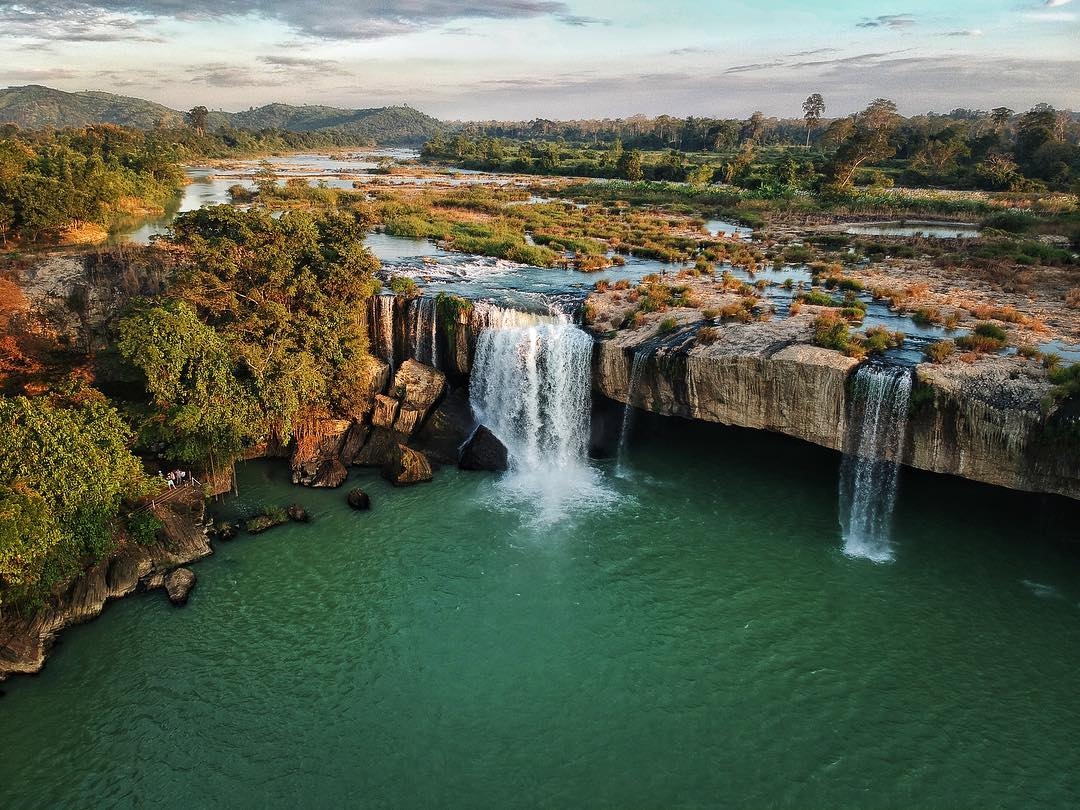 4. Ako Dhong Village
Experience the traditional way of life in Ako Dhong Village, inhabited by the Ede ethnic minority. Engage in cultural exchanges, learn about their unique customs, and savor traditional dishes prepared by the villagers.
5. Buon Ma Thuot Coffee Museum
Indulge in Buon Ma Thuot's coffee culture at the Coffee Museum. Discover the history, cultivation techniques, and brewing methods of Vietnam's famous coffee. Don't forget to sample some aromatic coffee while enjoying the serene ambiance.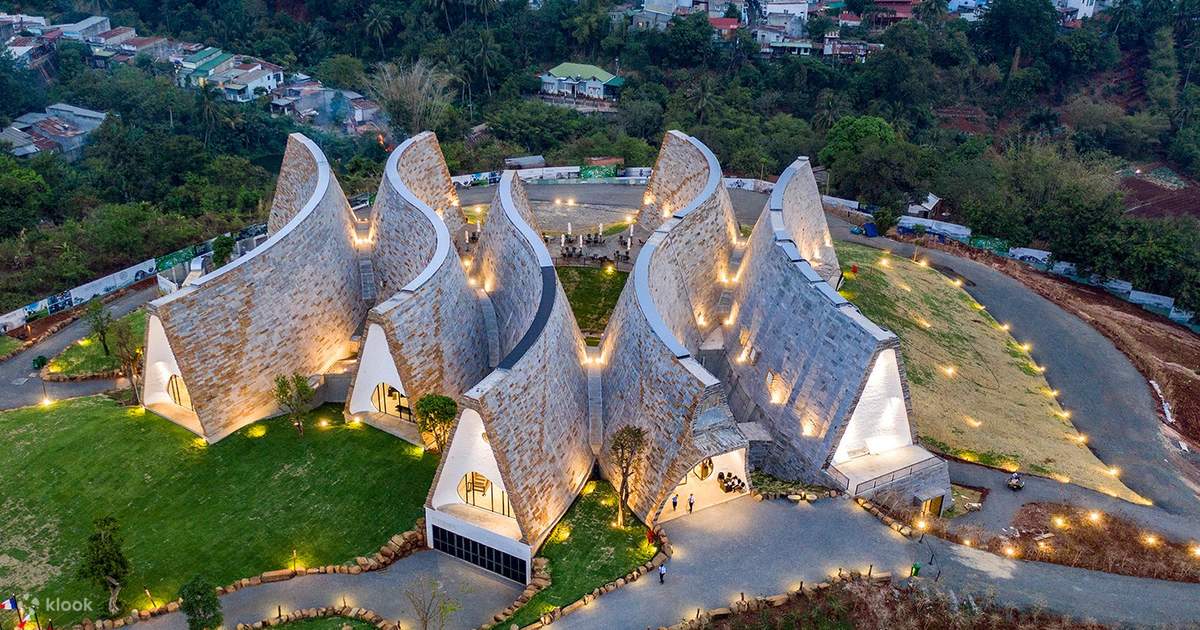 6. Trung Nguyen Coffee Village
Visit Trung Nguyen Coffee Village, a picturesque coffee plantation where you can witness the entire coffee production process. Engage in coffee tasting sessions, explore the beautiful gardens, and purchase high-quality coffee products.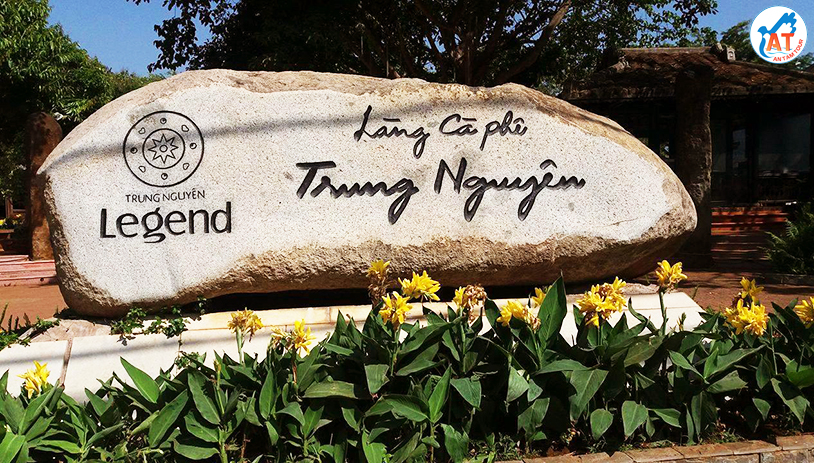 7. Buon Don Ethnic Village
Delve into the cultural heritage of the ethnic communities at Buon Don Ethnic Village. Enjoy traditional music performances, witness elephant displays, and learn about the fascinating relationship between the locals and these gentle giants.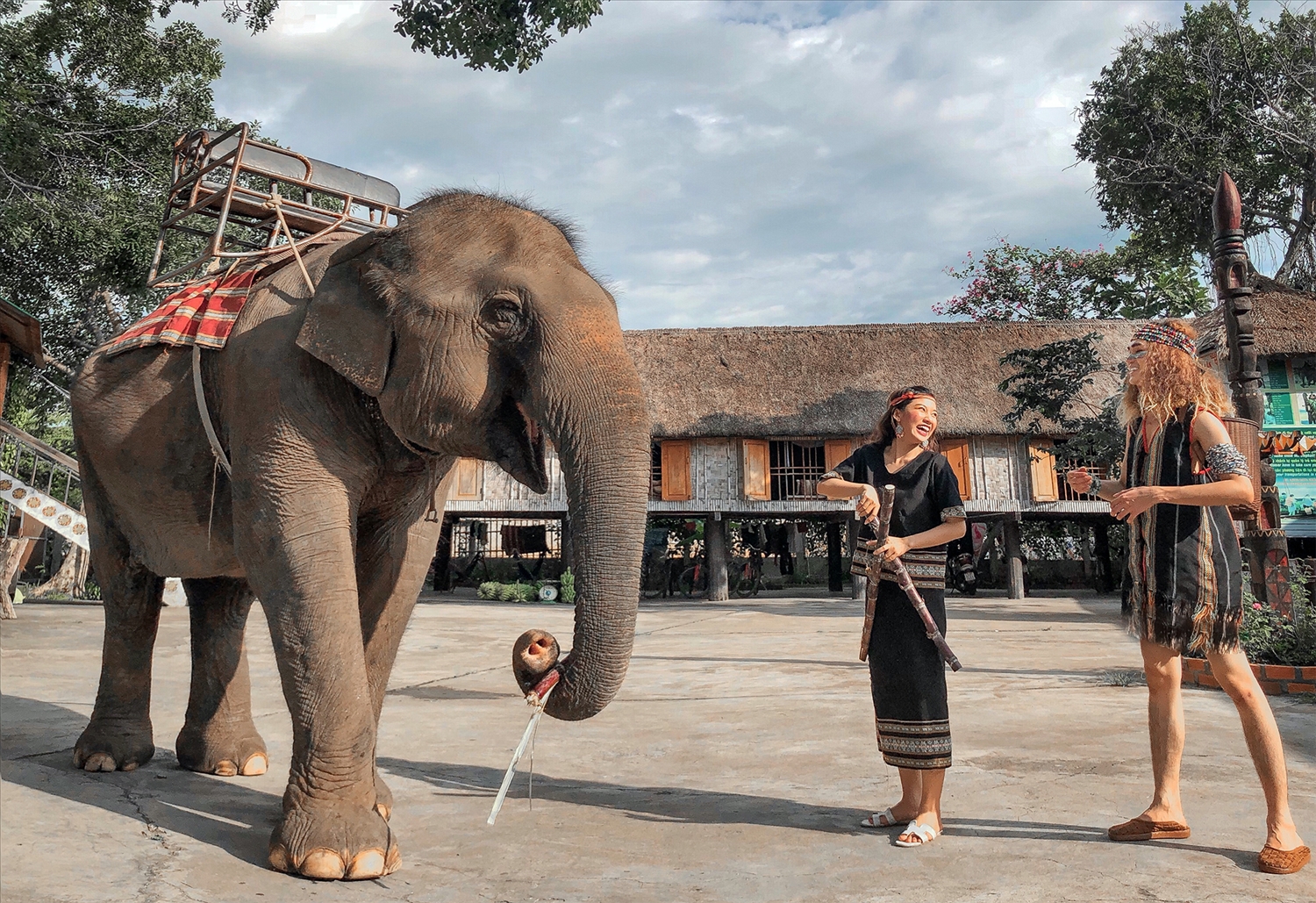 8. Gia Long Waterfall
Discover the mesmerizing Gia Long Waterfall, known for its cascading tiers and lush greenery. Take a refreshing dip in the natural pool and relish the serenity of this hidden gem.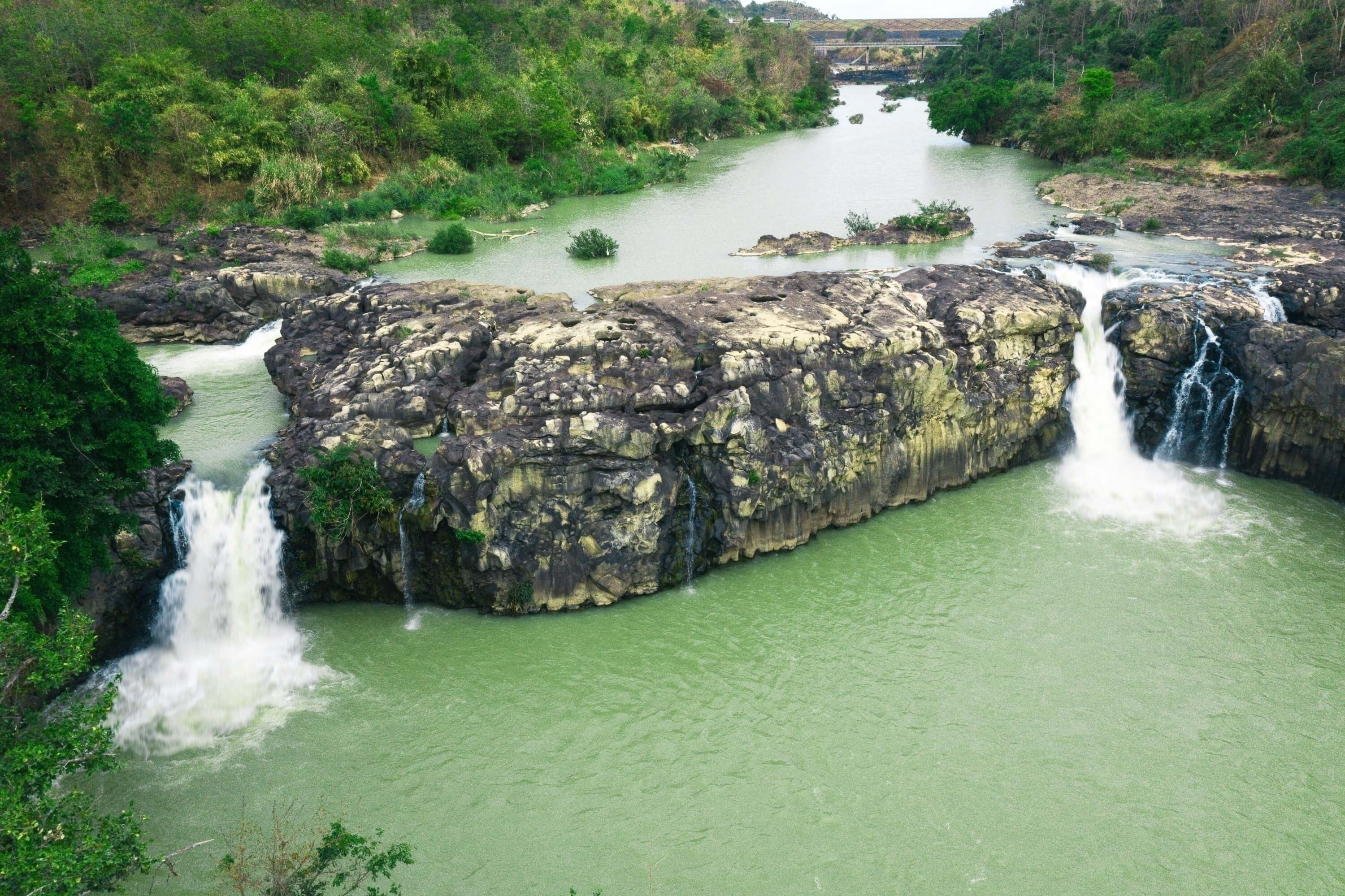 9. Truc Lam Phuong Nam Zen Monastery
Find inner peace at Truc Lam Phuong Nam Zen Monastery, a serene Buddhist sanctuary nestled amidst a tranquil forest. Admire the stunning architecture, explore the meditation halls, and enjoy the panoramic views of the surrounding landscape.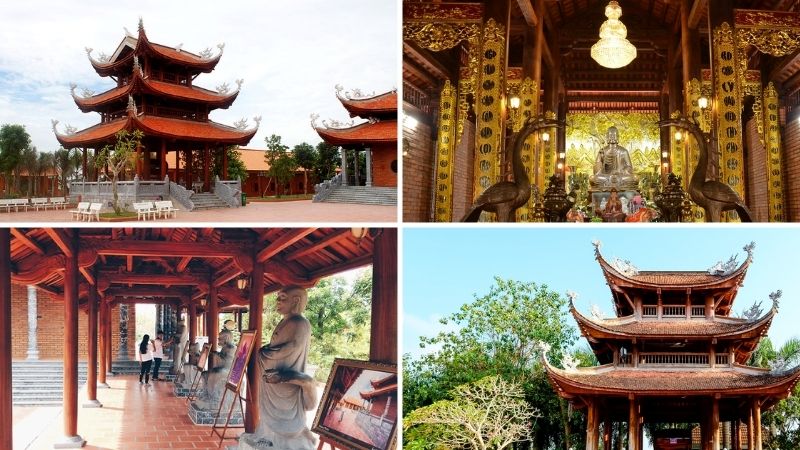 10. Dak Lak Museum
Uncover the history and culture of Buon Ma Thuot at the Dak Lak Museum. From archaeological artifacts to ethnic costumes, this museum offers valuable insights into the city's past.
11. Akothon Ecological Tourism Area
Escape the bustling city life and retreat to Akothon Ecological Tourism Area. Engage in exciting outdoor activities like zip-lining, kayaking, and cycling, while immersing yourself in the pristine natural surroundings.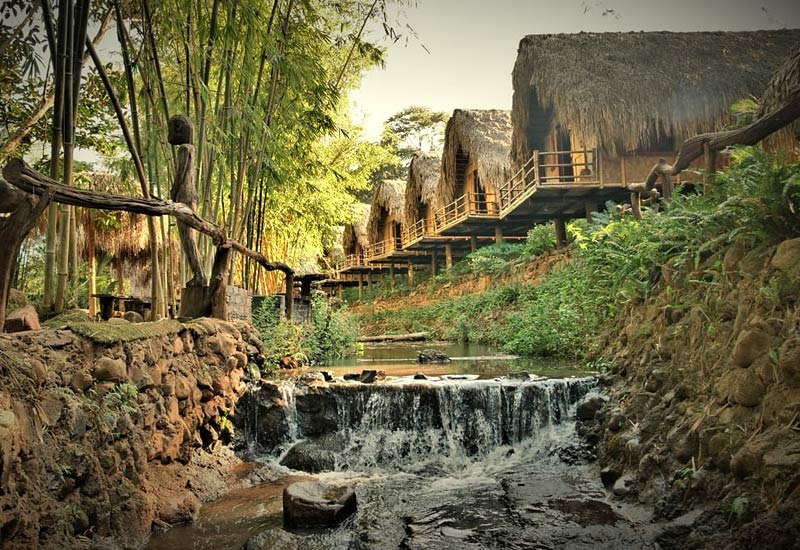 12. Buon Ma Thuot Central Market
Experience the vibrant atmosphere of the Buon Ma Thuot Central Market, where you can find an array of local produce, handicrafts, and traditional delicacies. Interact with friendly vendors and take home unique souvenirs.
Buon Ma Thuot, with its rich cultural heritage and natural beauty, beckons travelers seeking an authentic Vietnamese experience. From exploring coffee plantations to discovering majestic waterfalls and immersing in ethnic minority cultures, this vibrant city offers an unforgettable journey. Plan your visit to Buon Ma Thuot and discover its top 12 famous tourist destinations to create cherished memories that will last a lifetime.